Our concerts will resume soon, in hybrid form (both live and virtual).
Look to this website for information as it is available.

---
Seeing outdated information? You may be viewing this page from cache!
Refresh your browser and you will view the current webpage.
If you do not know how, click
HERE
to learn.
---

Our content is archived
, and there is interesting stuff there, like our past concert,
which I've brought forward so you may enjoy it anew:
Our Program can be downloaded.



PAINTED PIANOS ARE BACK!

WE WENT LIVE! AND IT WAS TERRIFIC!!



[Click on photocollage to view full size.]

The Painted Pianos were back in Walnut Creek! In the Downtown area were several grand and vertical pianos
with fanciful and creative paint jobs that have been placed on sidewalks and in plazas for the public to enjoy.
In September and October of 2019, the Jazz Piano Artists and Piano Composers mixed it up with
two Flash Mob performance events in Broadway Plaza. It was a lot of fun, lots of folks paused and listened,
and I have been looking forward to doing this again.  Today we had our Flash Mob.

Mary Fineman was there, as was Dwight Stone, and Jennie Landfield, with Ira Feldman and Hank Holmes
from CCPAS Jazz. Our own Christopher Johnson, of course, made it all happen. We enjoyed originals, covers
and, naturally, some free improvisation (and I remember when you had to pay for it!).


Report:



CLICK HERE



 Walnut Creek Downtown Association is keen on this idea and inviting us to perform at
two other piano venues soon. Join us next time!

These aren't just strange times These are awful times, beyond imagining. I can take only take so much coronacrap (cvc). How 'bout you?


As pianists, composers and arrangers, we regard masters of the crafts with deep respect and admiration. Such are two pianists/arrangers whose singular works I would like to hold up for your appreciation, enjoyment and even inspiration for the possible, the whimsical. The anti-cvc.


I thought that I had heard "Three Blind Mice." Then I discovered pianist/composer/orchestrator Stanley Black in partnership with the London Festival Orchestra. Figuring that jazz, the uniquely American musical form, is really the culmination of the art/craft of composing/performing, I went to the source and came up with Art Blakey and his Jazz Messengers. Whimsical, fanciful, if a picture is worth a thousand words, this is worth, rough estimate, .00314 GB (3,371,549.32736 bytes, to be precise)


---
Our concerts have been on hiatus for too long, due to the Bay Area
Counties Directive to limit spread of the coronavirus and the disease, COVID-19. However, they will resume. We'll let you know when the next one is scheduled. Meanwhile, please be careful, stay safe and healthy.

Composingly,
Daniel and the Piano Composers


---
Perhaps in the jungle, the quiet jungle, the lion sleeps tonight, but not our composers!




Jul 3, 2021 2:38 PM, Paul Hansen writes: "Hello All -— If you are in need of a little diversion this weekend, below is a set of Theme and Variations which I recently put together. A few of the variations gave me an opportunity to work with musical idioms I particularly like.

"Theme and 9 Variations for Piano and Orchestra"

Happy 4th of July!

Cheers,
Paul"



Jan 1, 2021 6:59 AM, Mary Fineman writes: "You made it through one hell of a year, and maybe you're feeling some optimism for a better year for everyone. I've had a tradition of sending out music on New Year's Day, and as we slowly emerge from this remarkable time, I definitely wanted to keep the constancy of that tradition. 'A Gift of Music for New Year's Day'." Here's the email she sent, with a fuller explanation: Backstory



From the Editor: "My first grand nephew, Matthew, had just been born. I was in the studio with
a fabulous group of a cappella jazz singers. And I wrote this song. We ran out of time, but my singers recorded it on their own in rehearsal! They emailed the mp3 with Happy Birthday wishes for Matthew David-Dean Brown." "Happy Birthday, Matthew!" —Daniel ben Avrám, January 1, 2021



Christopher
and
Dwight
are members of an acoustic guitar trio
the 360s
, which can be found at
www.the360s.com
. Visit them to view the three new videos they've posted.

December 12, 2020, this from Doug: Christopher
writes of this offering from
Doug McKechnie
"Santa Claus is off limits to many of us, and, egads!, the unfortunate children can't visit him this year. Our favorite Santa reaches out via YouTube: "
Christmas Song
."

"Serious" use of the Moog Synthesizer is often thought to have begun when Wendy (then Walter) Carlos released her groundbreaking Switched-on Bach in October of 1968.However, in that same year, a locally based experimental musician named Doug McKechnie began tracking his exploratory tunes on the then-brand-new machine. As part of the San Francisco Radical Laboratory, McKechnie was an early innovator on the device, created by Robert Moog and first released in 1964.

Here are two terrific articles. Of the second, just out, Doug writes, "Colleagues, I wish to share this with you. I am humbled by the attention and gobsmacked that it only took 50+ years. —Doug":
"'San Francisco Moog' — Pioneering Synth Tracks," about the release of his historical recordings, and Doug McKechnie, "San Francisco Moog: 1968–1972."



October 14, 2020, Paul Hansen writes: "If you are looking for a few minutes diversion amid the lockdown, [here is] a piece which I finished recently — another rhapsody, this time for piano and orchestra (or at least midi orchestra). After writing a few pieces that tried to capture something of the atmosphere of Hawaii and the American West, I thought it would be interesting to write a piece that attempted, with the exception of a few interludes, to evoke an urban noir ambiance. is a a meditation on the mysteries of the universe beyond our common worries and understanding … ."

"Urban Noir" — a Rhapsody for Piano and Orchestra
PDF score for download


September 23, 2020, Lauren de Boer writes: "This is a a meditation on the mysteries of the universe beyond our common worries and understanding … ."

Meditation #1



September 13, 2020 Mary Fineman offers these two gifts:

"Savlanut — I wrote this for piano (and future string quartet). It is Hebrew (pronounced Sav-la-noot) for patience or endurance. How do you define patience for yourself? I was studying Mussar, a Jewish spiritual tradition that dates back many centuries, with esteemed teacher and scholar, Estelle Frankel. She defined "savlanut" as the ability to tolerate or endure the present moment.

"Still is the second piece.Though I've sent an mp3 before, I thought you'd enjoy the video from pre-Covid days. Months ago when I requested your thoughts for a title, so many of you responded. "Still" became its name. (Many of my pieces have two titles...This may yet be joined by another moniker "Tikkun Halev", or Repair of the Heart. We'll see…)


August 19, 2020, Daniel Zwickel ben Avrám writes: "I have been re-imagining the mass I composed in light of the destruction that surrounds us on so many fronts. I invite you to visit:"

Missa Cantata Tikkun Olam—a mass for the repair and the healing of the world.



June 8, 2020, Paul Hansen writes, "Amidst all of the seclusion I finished another piece written in the Americana mode. I added some pictures and put it up on YouTube.

By the way, if you haven't heard it yet, David Erskine's new CD "Mist" is terrific!

Hope this virus situation settles down quickly and I can see everyone again soon!"

Best, Paul

Western Cavalcade


May 15, 2020, Christopher sends this recording of Ted Holmes' ...

Midwinter Night's Dream



May 13, 2020, Lauren de Boer asked that this be posted. He writes, "This was the very first piece I performed with the group."

Prelude in Tree Minor


Apr 21, 2020, Paul Hansen offers his latest:
Capriccio for Orchestra

Rhapsody for Violin and Piano — Scherzo


April 13, 2020, David Erskine hopes that we are staying healthy, and offers this marvelous piece,

Golden Little Flower



April 10, 2020, Lauren de Boer wrote: "I've set up a YouTube channel where I have begun posting music videos of my piano solos put to images. Here are the first two, offered in the spirit of healing, and in solidarity with each other and the Earth Community. Please consider sharing."

Spring Eternal Four AM






January 1, 2020, Mary Fineman wrote: "Dear Friends and Music Fans, Happy New Year! Here's a piece of music of mine I'd love to share with you on this New Year's Day. I recorded the piece recently during a day of torrential rain. This particular recording is in its "rough mix" form, and I plan to release it as part of an album later this year. In the meantime, I wanted you to have it. Regarding the title ["Still"] — this word has so many meanings, the most obvious one of calm. But it also implies a certain yearning … ."

In gratitude, Mary

Still







January 4, 2020, Paul Hansen wrote: "I have been rather derelict in presenting new pieces at the recent composer concerts as I was preoccupied with finishing a tone poem about Hawaii, the state in which I grew up and about which I have very fond memories. I have finished the piece and culled a few images from the Internet to accompany the music and have put it up on YouTube, if you would care to view it — if nothing else you might enjoy images of warmer weather. There is a section of the piece entitled Menehune — for those unfamiliar with Hawaiian culture, Menehune are basically the Hawaiian version of Irish Leprechauns."
—Cheers and Happy New Year! Paul Hansen

Hawaii Overture — A Musical Collage of the 50th State


March 1, 2020, Dwight Stone wrote: "Greetings, Friends! I just finished writing this rap song — yes, it's political. But I could hardly help myself. There's so much to announce, and you just wish that everybody had the same information. So here it is. I hope you find it pertinent. If you like it, please feel free to share." —Best wishes, Dwight Stone

Rap 2020.


March 13, 2020, Paul Hansen wrote: "In what seems like a million years ago, I had an orchestral piece read by a student orchestra while I was in music school. I ultimately gave the piece a somewhat expansive title I finally got around to putting it up on the internet accompanied by a few pictures. It might appeal especially to those who feel they haven't seen enough John Wayne movies lately, or simply need a break from the current headlines (and who doesn't need that?)." —Cheers, Paul Hansen

Western Visions - A Symphonic Essay of the American West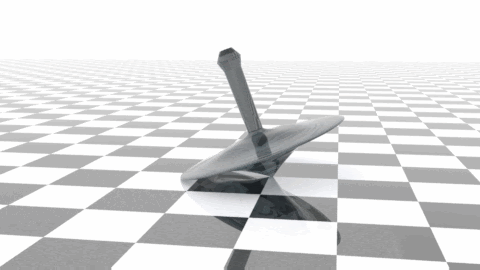 ---

"3 Miniatures for Megan Ashley Brown"
by Daniel Zwickel ben Avrám
---

Piano Composers is a collective of improvisers, composers, and arrangers for whom the PIANO is an essential place to create and perform. It was formed under the auspices of the Contra Costa Performing Arts Society (CCPAS), a non-profit, tax-exempt organization that provides many benefits to volunteer musicians performing without compensation, and audience members alike by providing free public concerts and workshops for adults and children.



Among the concerts offered, in addition to the Composers Group, are Master Artists, Students, Recital Pianists, Jazz Artists and Piano Improvisation Concerts. Our venues include: Grace Presbyterian Church near Rossmoor, Lafayette Library and Learning Center and St. Paul's Episcopal Church in Walnut Creek.



Our composers include a leading authority on ragtime music, those whose compositions are informed by, and reflect their ethnic heritage, are jazz-inflected, and virtuoso improvisationalists. You will hear music that would be at home on any concert stage in the world, new music striking, beautiful, challenging and imbued with passion. They are both rooted in skillful, studied technique and in the aural tradition and innate creativity.



Contra Costa County — and beyond, throughout the East Bay — is rich in compositional talent, from which we derive pleasure in sharing.



For an interesting commentary, read: "What happened to improvisation in classical piano music?"



---






Our Composers

[You may view the photos below full-size by clicking on them.]


Christopher Johnson, composer, arranger, accompanist, singer, guitarist works full time as a Piano Technician and tunes pianos at many concert halls and recording studios in the SF Bay Area. He has worked as Music Director for the Vivian Perry Quartet, and accompanied Vivian Perry, jazz vocalist for many years. He enjoys playing jazz for parties. Before jazz grabbed his attention, there was his career as a rock guitarist/singer/composer.



Daniel ben Avrám (Zwickel)'s parents used to take him to hear the symphony, so it's all their fault, violin lessons and all. His first composition, for flute and piano, titled "Piece for Flute and Piano" garnered him an Honorable Mention from the San Diego Symphony in a Young Composers competition. A few years later he began writing songs and never stopped. He composes in fits and starts. Once, he began to write a solo piece for contrabass, and a six-voice a cappella piece with lyrics came out the other end. Go figure. He harbors the illusion that he's the one creating, then his Muse reminds him who's boss by totally ignoring him. Oh, and he designed this website. You may listen to his music on a website he set up for a friend at: JazzSacra.com/.



David Erskine is a self-taught composer who began composing as a child. He makes his living as a scientist developing optical measurement techniques, including techniques that help astronomers find planets around stars. After hours, he enjoys hiking, nature photography, and composing music. Around the house growing up, his father played a lot of Bach and Handel, so Dave's earlier compositions featured counterpoint. Then in his 20s Dave listened to a lot of Chopin and Rachmaninoff, Debussy and Ravel, and these influenced his style toward the romantics and impressionists. He has composed and performed many pieces celebrating the weddings of friends and family. Listening to the programmatic music of Holst about the Planets inspired Dave to write Sierra Passage, a suite of seven movements describing an imaginary journey to the mountains. Dave is also an avid photographer and artist, and for the Sierra Passage he created drawings and poems to accompany each movement. His CDs may be purchased at CD Baby.



Contemporary classical composer, pianist, painter and poet, David Thomas Roberts, was born in 1955 and began composing, painting and writing at age eight. He has composed over 150 works for piano, chamber ensembles, voice and electronic keyboard, 40 of them commissioned, and his pieces have been recorded by soloists and ensembles from Japan to Norway since 1981. His own recording career began in New Orleans in 1978 and includes five LPs and over 20 CDs. His visual art has been featured in the leading Outsider/Visionary art magazine, Raw Vision. More info at DavidThomasRoberts.com.




Dick Bertrand

delights in sharing his natural talent for creating and performing his beautiful piano arrangements of popular ballads. He counts on his ear for most of his arrangements. His arrangements are full of interesting chords, and chord positions. While leading with a clear melody line, heavy use of tempo, phrasing, and dynamics, offer a full spectrum of drama, passion, and emotion to his arrangements. Dick is a retired IT executive. You could say he's turned from one keyboard to another in his retirement and is delighted to share his gifts. He is humbled and thankful to CCPAS Composer Group for warmly welcoming him into the group, hoping that his arrangements add to the overall beauty of the many concerts the CCPAS Composers group share every year. Dick can be contacted at (925) 698-2155

(cell) or via dick@bertrandonline.com.



An active participant in the Bay Area's creative community for over four decades,
Doug McKechnie
began his film career helping to create the award winning documentary in 1967, "This Time the World," about the American Nazi Party. A pioneer in live performance with the Moog synthesizer McKechnie began creating scores for film, television and theater, creating Soundtracks in 1974 with partner John A. Lewis. One documentary, "Spaceborne"ť was nominated for an Oscar in 1977. Another film, "Women For America, For the World,"Âť won an Oscar in 1987. Program Director of Intersection Theater in San Francisco in 1977, publicist for San Francisco's Fort Mason Center in '78, entertainment producer for two Beaux Arts Balls in SF City Hall in the early '80s, McKechnie went on to produce the first four years of entertainment for Festival at the Lake in Oakland. From 1990 to '96 he was PR person for Fleet Week in SF. Also in the 1980s he created the San Francisco Synthesizer Ensemble creating the Golden Gate Bridge Anniversary Suite in 1987 for the bridge's 50th Anniversary. These days Doug plays piano most Wednesdays at
the Marsh Cabaret
in Berkeley. And how many people do know who have an
IMDb page
? You may contact Doug at: (510) 910-3684 (cell) or at
dougmck@pacbell.net
.
Brief But Ecstatic Piano

Fuller bio

Santa: & Another Santa



.
Dwight Stone

(b. 1951 in Pasadena, California) Composer and pianist Dwight Stone, choosing from an early age to follow his own compass, has been governed by inner guidance on matters musical. Improvising on the piano as a young child, at age seven he turned to guitar. Singing in the family, at school, and at church, he frequently competed with his sister to find the most pleasing and exciting harmonies. In his adolescence he pursued guitar and songwriting, and taught guitar during his student years in Europe.

When Stone shifted his studies from language to music he already had an extensive background of singing, theory, ear training, arranging and composing. In composition, he was soon given free rein to pursue his own style, evoking harmonies beyond the traditional realm, with a penchant for the aesthetic dissonance of polychords. Irrepressible individuality with an ear for aesthetic is a hallmark of Stone's sound and musical idiom.


Dwight Stone studied in Europe and northern California, and spent twenty years in Los Angeles as performer, composer, conductor, and singer. He holds degrees in French from l'Université de Grenoble, B. Music in voice and Master of Arts in composition from California State University, Sacramento, and film scoring from the University of Southern California.


Morten Lauridsen, Paul Hindemith, Aaron Copland, and Pat Metheny figure among Stone's favorite composers and influences. He has recently won first place and multiple awards for composition and improvisation in the Music Teachers' Association of California (MTAC) State Composition Competition and the United States Open Music Competition (USOMC). In 2017 he was a Finalist in the Third International Ravel Composition Competition. He has composed over 60 pieces for piano, available in books 1–6, and a collection titled "The Light". Commissions include Whither Thou Goest (piano solo), An Irish Blessing (SSAA a cappella); Awake! Awake! (TTBB, 2 French horns, pianoforte), winning first prize in the Jewish Music Competition of Los Angeles.


Dwight Stone is a self-published artist performing as solo pianist, accompanist, in duos and ensembles, and available for engagements as a guest performer.


Dwight Stone's choral works and arrangements have charmed singers, conductors, and audiences alike. He currently resides in Walnut Creek, and serves as Minister of Worship and Music and Producer of the Trinity Concert Series at Trinity Lutheran Church, Pleasanton.


. Visit his website at: Stonemusique.com & his YouTube channel




K. Lauren de Boer. One of the earliest photos of Lauren shows him seated at the piano at about age 3 (photo bottom right, with older sister Kristin), joyfully banging away on the keys. That early impulse grew into a lifelong love affair with the instrument. Lauren is an essayist, poet, and composer with a special interest in nature, place, and the human imagination. He has two recordings of solo piano improvisation and compositions, Forest Walk and Illuminations and a book of 24 piano solos. For many years he served as the Executive Editor of EarthLight, a national magazine exploring the integration of ecology, cosmology, and spirituality.
His essays and poetry have appeared in many publications and anthologies and he has published a book of 95 poems, Where It Comes From. A sampling of his compositions and writing can be found at his website at TerraVitaBooks.net.




Mary Fineman, originally from Baltimore, is a composer, performer, and teacher. Mary studied in Montreal, Quebec with Philip Cohen and Lauretta Altman and taught piano and analytical hearing at Concordia University. Without warning, the muse entered her life in 2003, and she has been performing her works ever since. With a commission from the James Irvine foundation in 2014, Mary orchestrated her song cycle "It's About Love," performed by the Oakland Symphony under Michael Morgan. Visit Mary's Artist Statement on her website www.maryfineman.com to learn more, find lyrics, signup for email announcements, or purchase her CDs Everyday Secrets, You and Me, and Mary Fineman Solo Piano.



Mei Sun Li has been creating original music only in recent years, having been inspired by her music teacher following a personal tragedy. She is most grateful for the technology that today transforms music writing from pen and quill to copy and paste. In her youth, the family's Tokyo household rang with the gongs and strings of Chinese opera and the country western music (Ernest Tubb, Red Foley, et al.) played on the Armed Forces Radio network during the Allied Occupation of Japan. With some exception, her music does not reflect this musical upbringing.



Michael Smolens has been composing, arranging, and playing in bands since he was in little league and teaching students and fellow teachers since 1974.
Most of what he writes is geared for different ensembles that cover jazz, gospel, classical, choral, and international styles, which he then adapts for solo piano situations. Michael has recorded or performed with jazz icons Stefon Harris (vibes), Paul McCandless (reeds), David Balakrishnan (jazz violin), Paul Hanson (jazz bassoon), Claudia Schmidt (voice), and members of Bobby McFerrin's Gimme Five.
Tuning Glass is an improvised pattern piece in the style of Steve Reich, and tonight's excerpt is based on a left hand ostinato in 13/8 with various phrase superimposed in 12/8, 14/8, 16/8, and 20/8; eight freely resonating strings support the sound courtesy of the middle pedal.



Paul Hansen received a Master's of Music degree in composition from the Mannes College of Music in New York City. He has written for a variety of ensembles including for orchestra and chamber groups, and has received several Meet the Composer grants for music he composed for off-Broadway productions. He recently completed a tone poem about his native state entitled "Hawaii Overture - A Musical Collage of the 50th State" (the preceding title contains a YouTube link). An orchestra reading of his piece "Western Visions - A Symphonic Essay of the American West" is also posted on YouTube.



Tanya Heeb is a member of the Music Teachers Association of California, serving currently as president of the Contra Costa Branch. She started piano study at the age of 5 and received her teaching credentials in Russia. She teaches piano and theory in her private studio in Walnut Creek and works as a church pianist at Grace United Methodist Church of San Ramon. She started composing as a hobby, but eventually it has become a consuming passion. In 2008 she won first and second place in MTAC's Composers competition, then third place in 2009 and second in 2010 for her piano compositions. Lately she has been interested in vocal compositions, working with singers Marina Tolstova, Bob Park, and Alla Markovich. They have performed these compositions at the Piano Composers Concerts, the St. Paul's Concert Series, and Grace United Methodist Church. An abundance of her music can be found on YouTube.



Ted Holmes, a founding member of the Piano Composers, began his piano studies in first grade with notable teacher Isabel Magana. He studied with her for eight years. Since then he has been playing by ear. A shoot-from-the-hip improviser, Ted enjoys a wide variety of musical influences, especially Impressionism and jazz.



The CCPAS Piano Composers Group, 3 takes


Assembled at our September, Friday the 13th, Full Harvest Moon Concert
:
David Erskine, Ted Holmes, Lauren de Boer, Jennie Langfield, Christopher Johnson, Marilyn Madsen (dancer), Dwight Stone, Moi (Daniel B.), Doug McKechnie, Mary Fineman, Mei Sun Li
and Tanya Heeb. (Some unidentified person is lurking behind the pianos.)
Photo by Martin Pendergrast using an iPad Pro

Above
, Left to right: Lauren, Mary, David Erskine, Tanya, Mei Sun, Bob Park, Doug,
Christopher, Ted & Daniel
Below:
Daniel, Tanya, Dwight, Dick, Christopher & Mei Sun (seated), David T-R, Mary & Ted
---